AJITOACTIVITYOPTION & FOODACCESS & TOURISMRESERVATIONMOVIE
YOU are the one who takes over the helm of the day!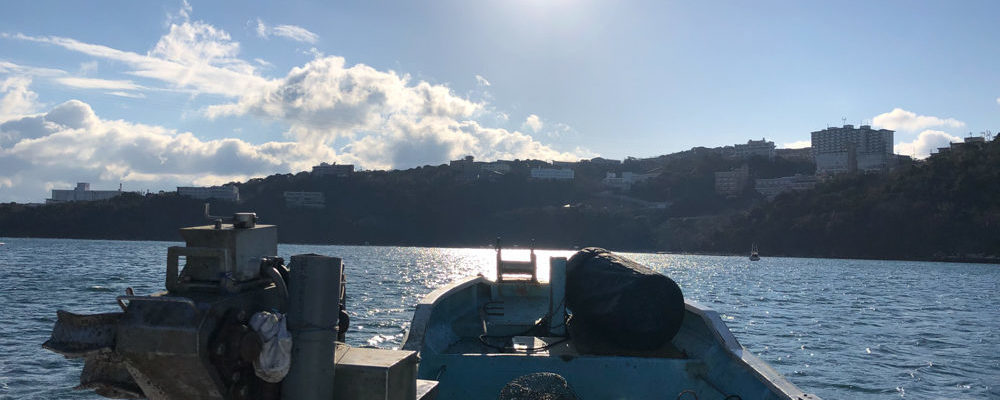 Anchor. is a private accommodation that only one group can stay a day.
It is all up to you how to make your stay special.
In order to make the most of your stay, there is a set of rules that we would like you to read through.
And you or someone becomes a "Captain" coordinating the group of "clues".
RULES FEE SYSTEM RESERVATION SYSTEM RESERVATION CALENDAR
Since Anchor. FISHERMAN'S AJITO is a type of accomodation that only one group can stay a day, once you make a reservation on your requested date, we hold the schedule and so no other guests can make a reservation on the same date.
Therefore please understand that a cancellation fee will be incurred based on the following cancellation policy if you cancel the reservation.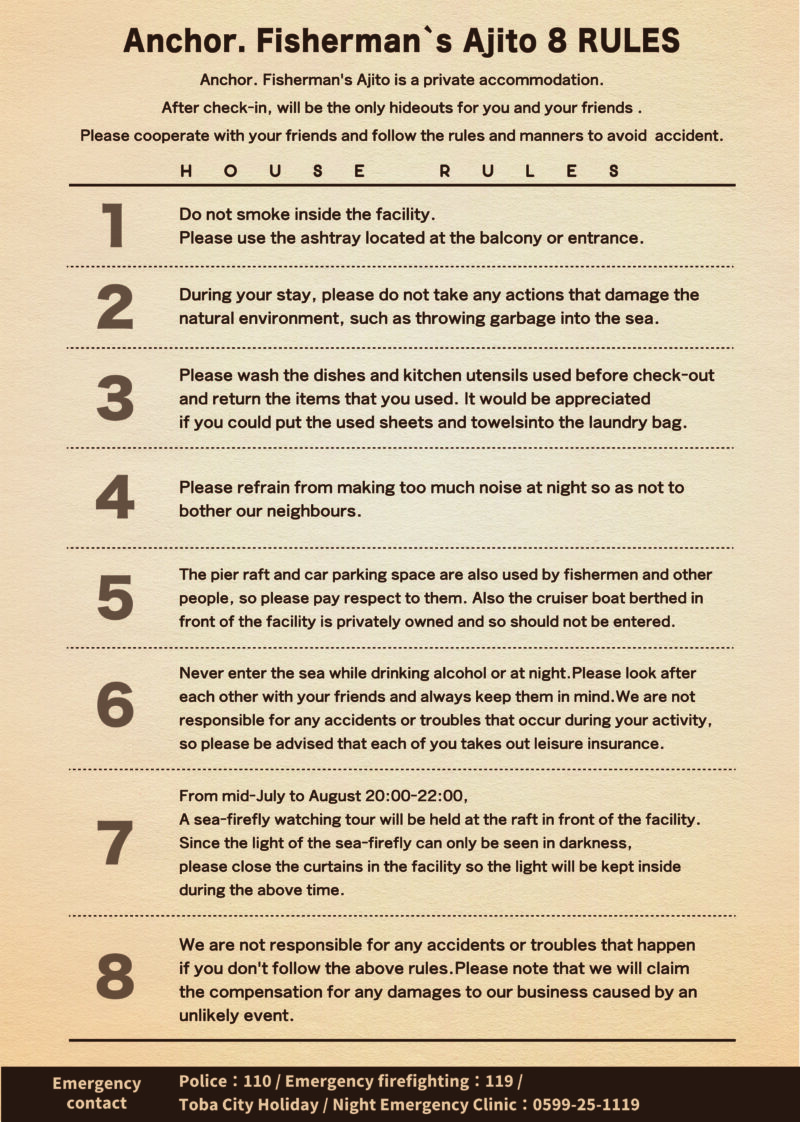 The more people gather, the more it is fun!
The more people join, the cheaper it gets per person! Bring your favourite people here.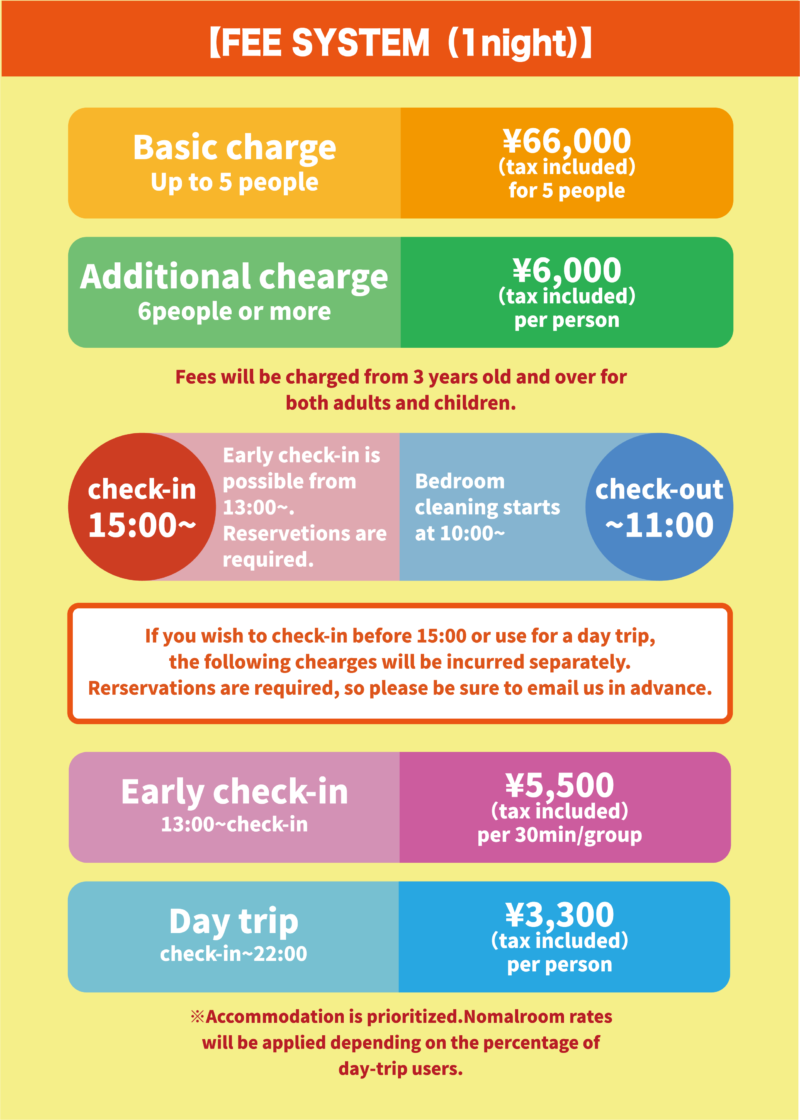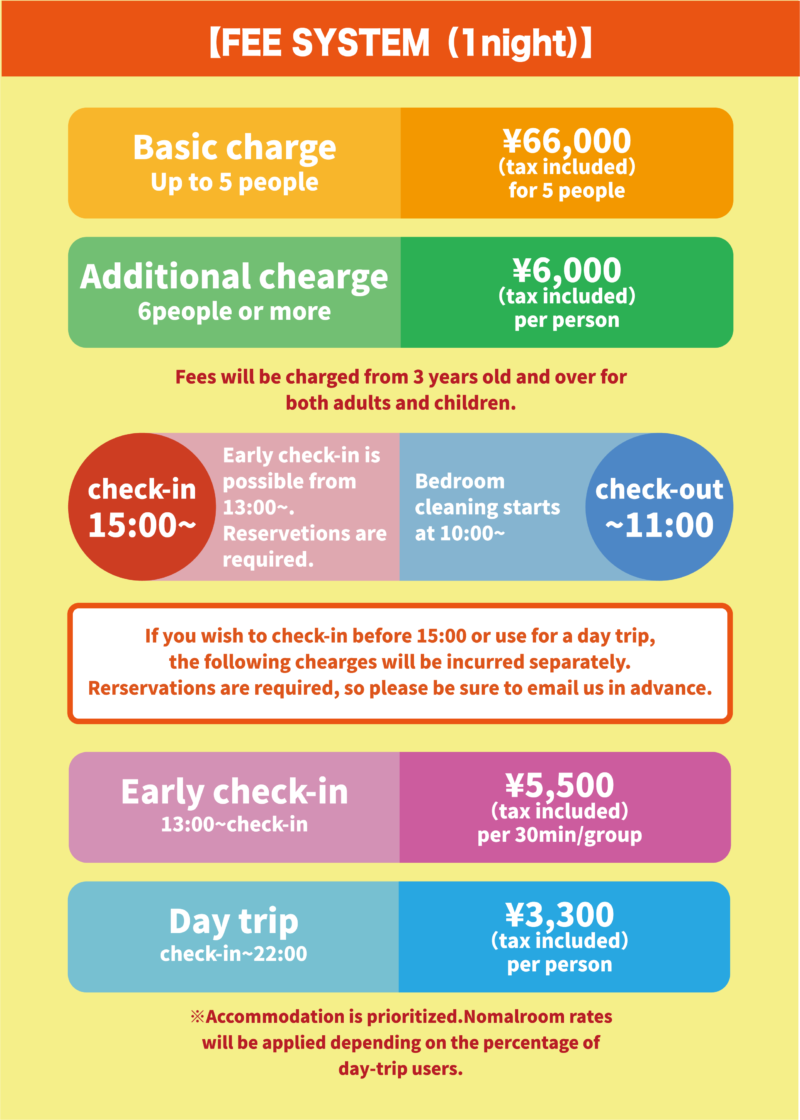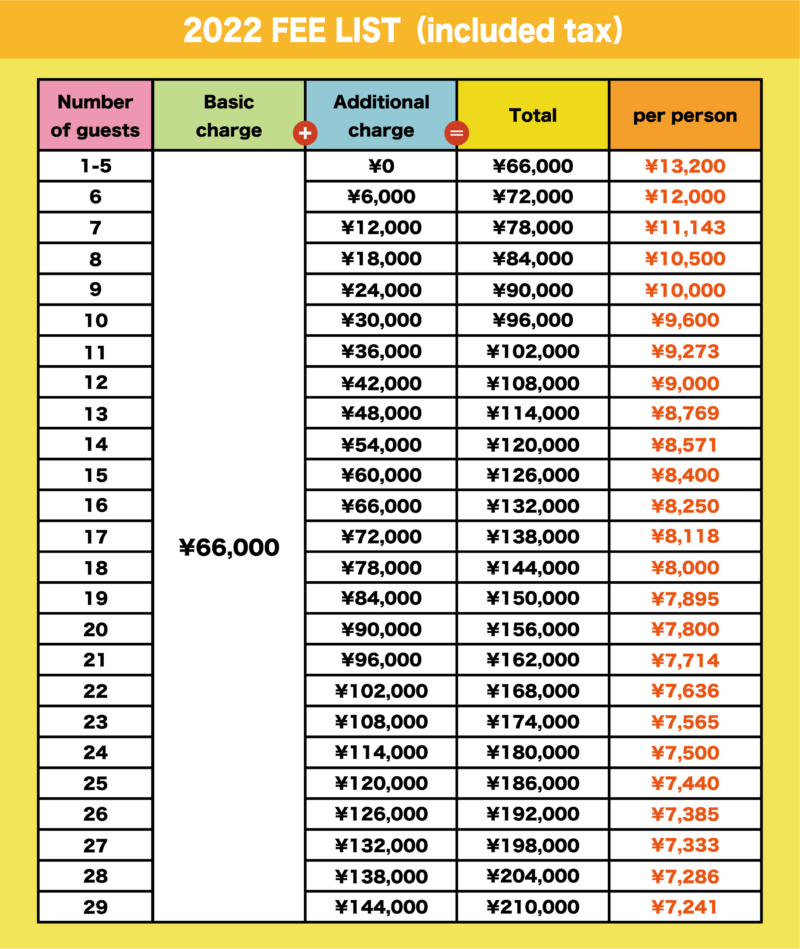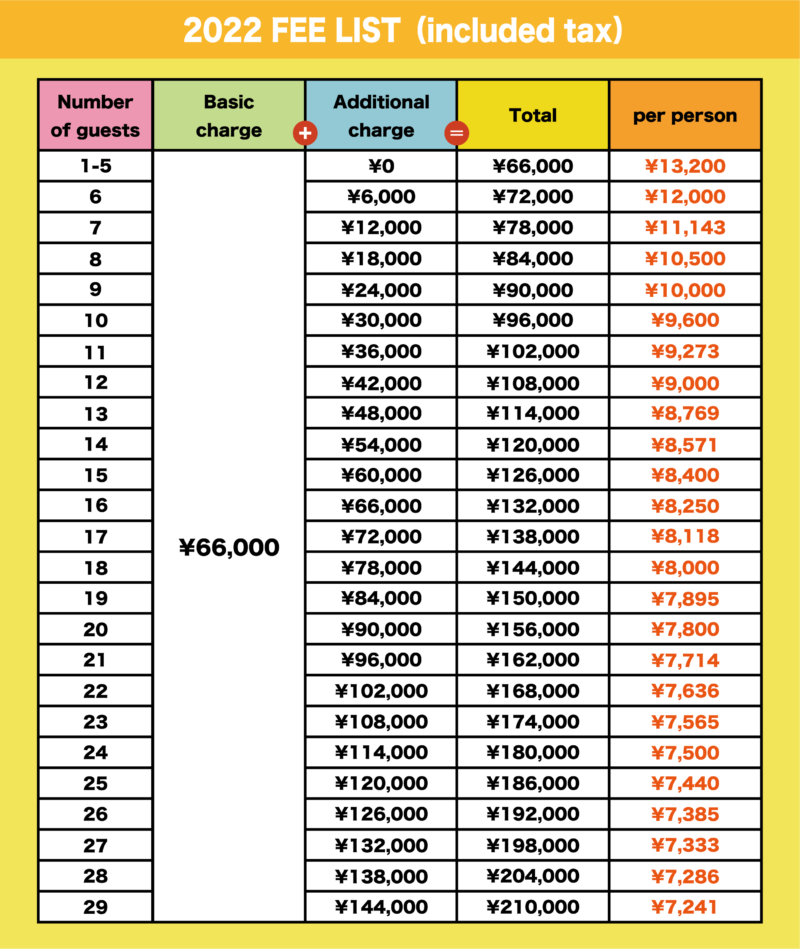 At Anchor. fisherman's secret base,
We have our own reservation system as shown in the picture below.
Therefore PLEASE read the following reservation system and cancellation policy before making a reservation.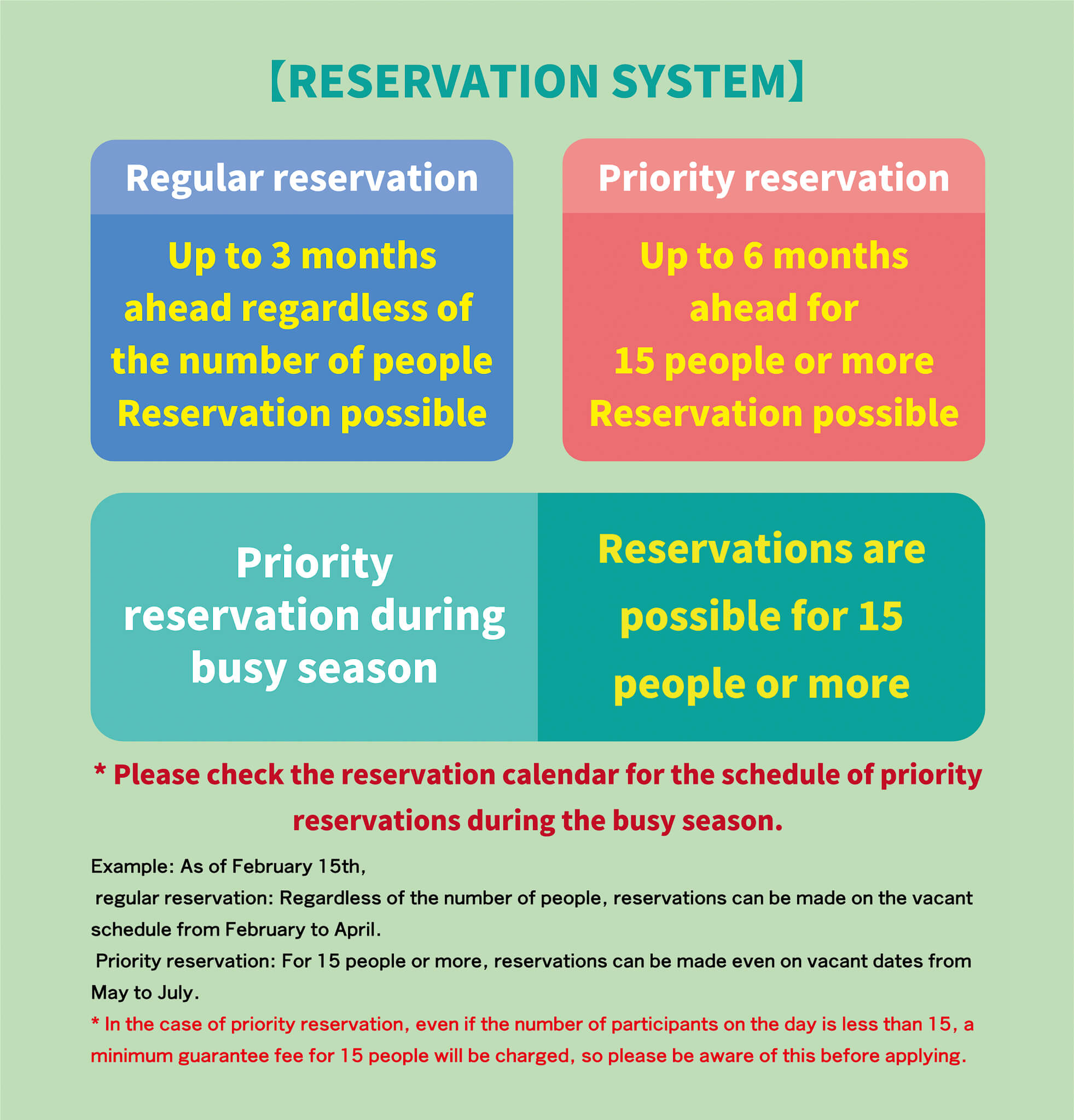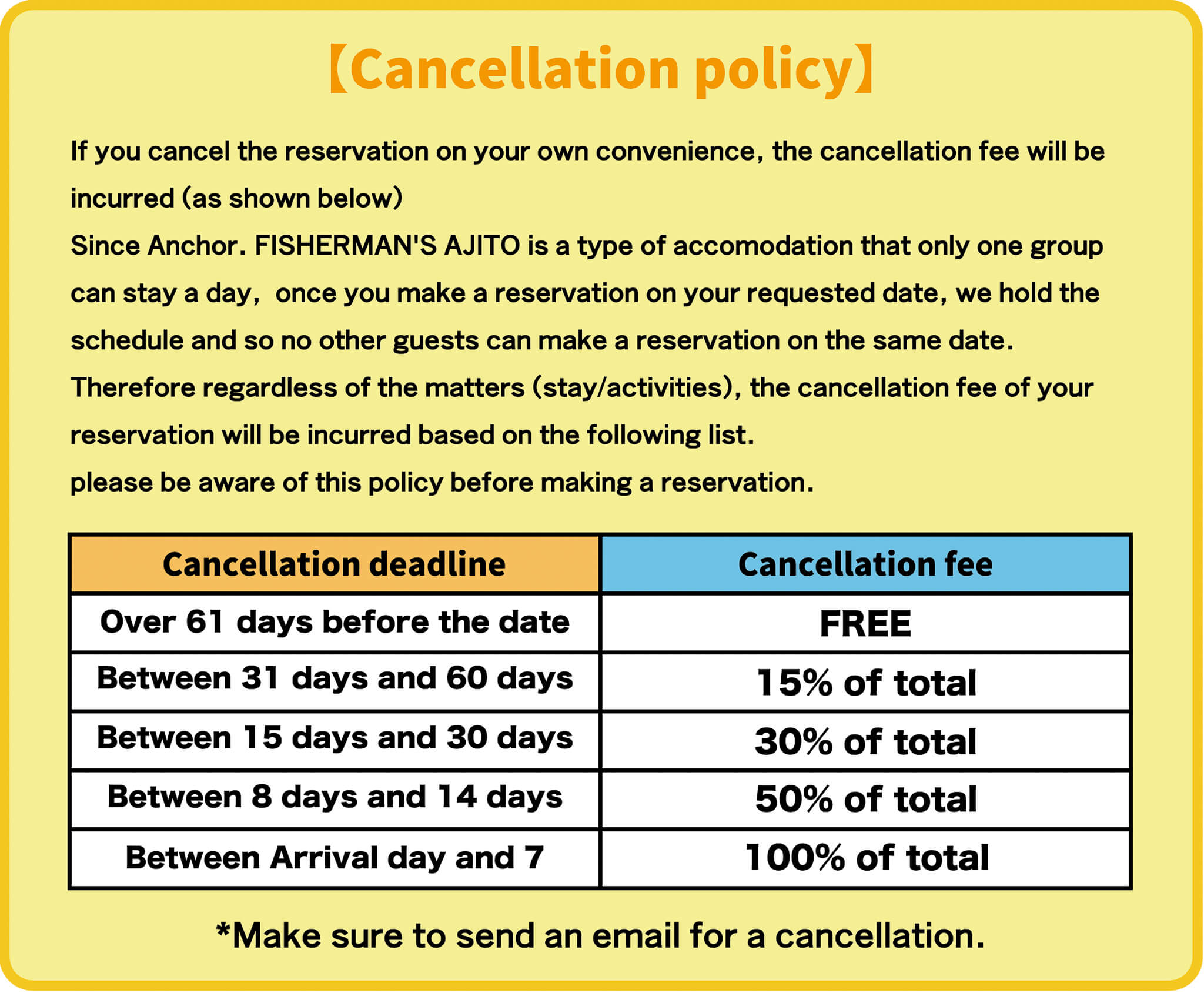 Please read the stay rule, price system and reservation system, and choose your request date from the vacant dates on the calendar and then send a reservation request.
*Please fill out the number of pax over 3 years old.
Please be noticed that you need to follow the steps below to accept your reservation.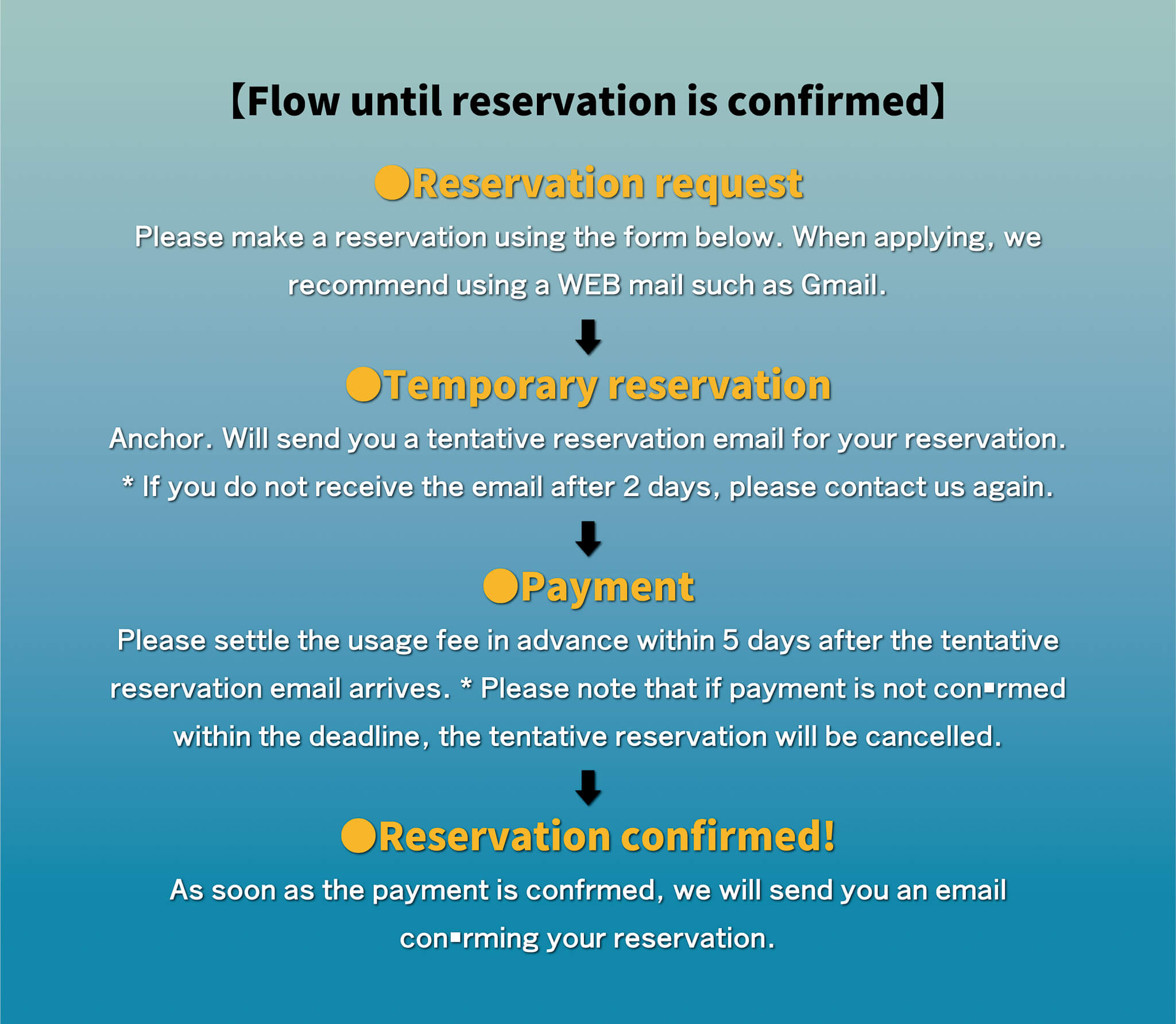 ご予約カレンダーの空き状況をご確認の上お申し込みください。
GREEN=Regular Reservation(Reservation is possible regardless of the number of people)
PURPLE=Priority reservation(Reservations can be made for 15 people or more)
RED=Reserved (cannot be reserved)
Contact.
info@anchorajito.com
For the purpose of keeping the record, please send an email through "Contact".
The contact number will be announced when your reservation is confirmed.
Anchor. FISHERMAN'S AJITO English Page Menu